AFC Oakley U14's – TRIALS
---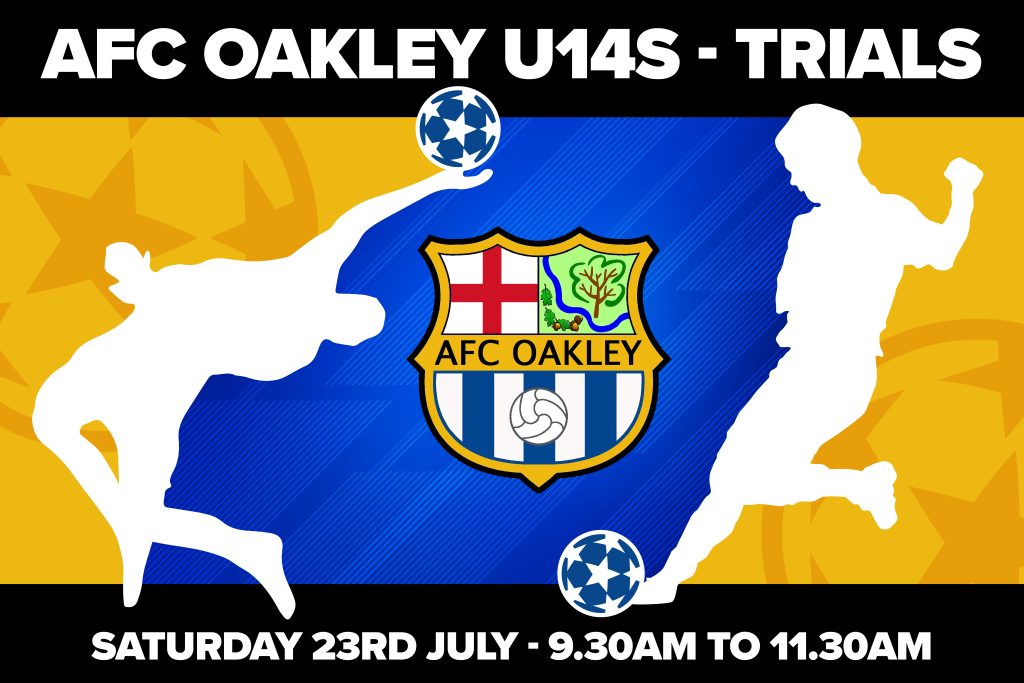 Our U14's Marlins are looking for new and experienced players to join our team.
AFC Oakley U14's – (Year 9 from September)
Playing in division 5 this year, we are looking to progress on the successes from last season.
If your child is U14 and they are looking for a new challenge or are a player, new to the area, we'd love to hear from you.
We are holding an open trial on Saturday 23rd July – 9.30am to 11.30am
If you are interested but cannot make this date, please contact and you would be welcome to attend alternative training sessions.
Venue: Mowsbury Park (Golf Club end)
Please contact either Bal or Andrew to register for trial or confirm interest:
Bal: 07961706565
bal.mahey@afcoakley.co.uk
Andrew: 07792 022008