Interview with team sponsor Justin Line
---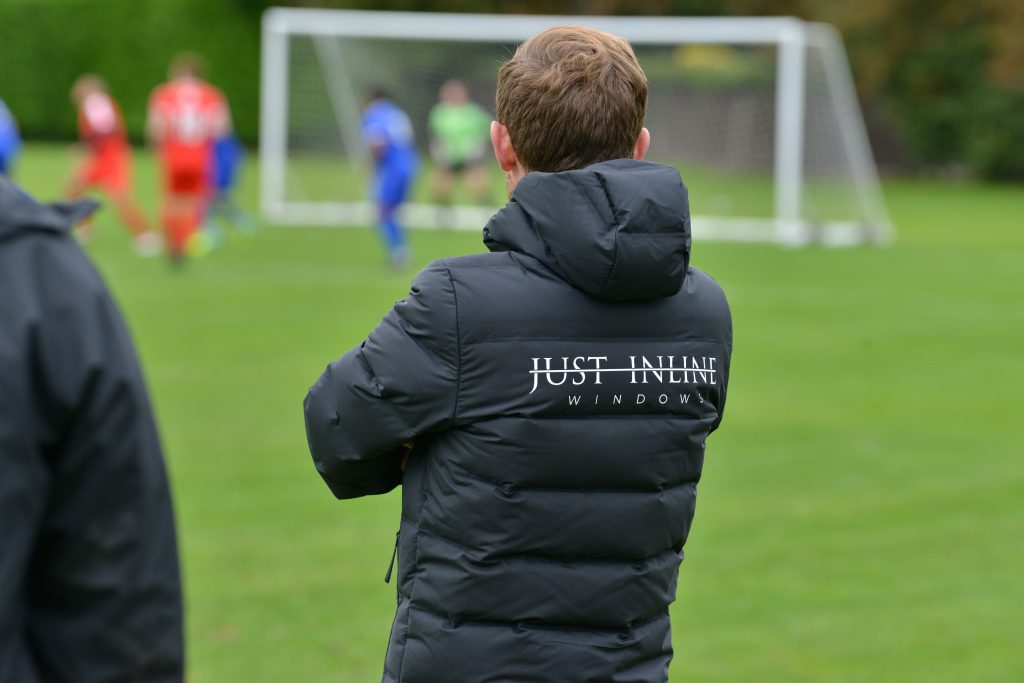 As a Club we are extremely fortunate to have a number of match day sponsors that support the Mens Football club. One of those is Justin of Just Inline Windows who this year (I am personally very appreciative) has purchased the Managers winter coat to ensure we are kept warm through all the elements in the 2021/2022 season. We caught up with Justin to find out his relationship with the Oaks and what he thinks our chances are for the season.
Hi Justin, tell us what is your sporting history?
I played rugby from the age of 6 for Bedford rugby club ,started football at the age of 12 for BPR coached by Dominic and Richard Hames from M&DH. I started off at right back and eventually went to goal keeper. I also played for Corinthians at adult stage in goal.
What is you link to AFC Oakley?
My link to AFC Oakley is I coached U6s in 2012 for 3 and a half years bringing in coaches such as Colin foster who became chairman of AFC Oakley, Jaimie Johnson and Dan Yusuf. I also brought the Roly Moore event down to the club which was previously played at Lincroft school. I'm now a proud sponsor of the adults first team.
What makes it such a good Club?
Oakley to me are a fantastic club as the ages range from under 6 all the way through to adulthood and is supported all the way through with great foundation and facilities such as the club and Lincroft school grounds.
We are obviously very appreciative of your support, tell us more about Just Inline Windows.
Just-inline windows are very proud to help out support their local football club. We as a company offer windows, doors, lanterns conservatories in UPVC or aluminium we can also replace double glazed units that have steamed up. Cat flaps in glass and panels. Based in Oakley. If you would like a quotation for any of the above and more please don't hesitate to ask Justin Line 07817129744 or email on info@just-inlinewindows.co.uk.
Lastly and most importantly, how do you think Oaks will do this season?
Oakley have started the season strongly sitting 2nd in the table. I believe they have every chance to win the league this year with the depth of the squad ranging from old to young. I wish them well for the rest of the season.
It was great speaking with Justin and I would like to again thank him for all his support.
COYO!