Development Team v Bedford SA First
---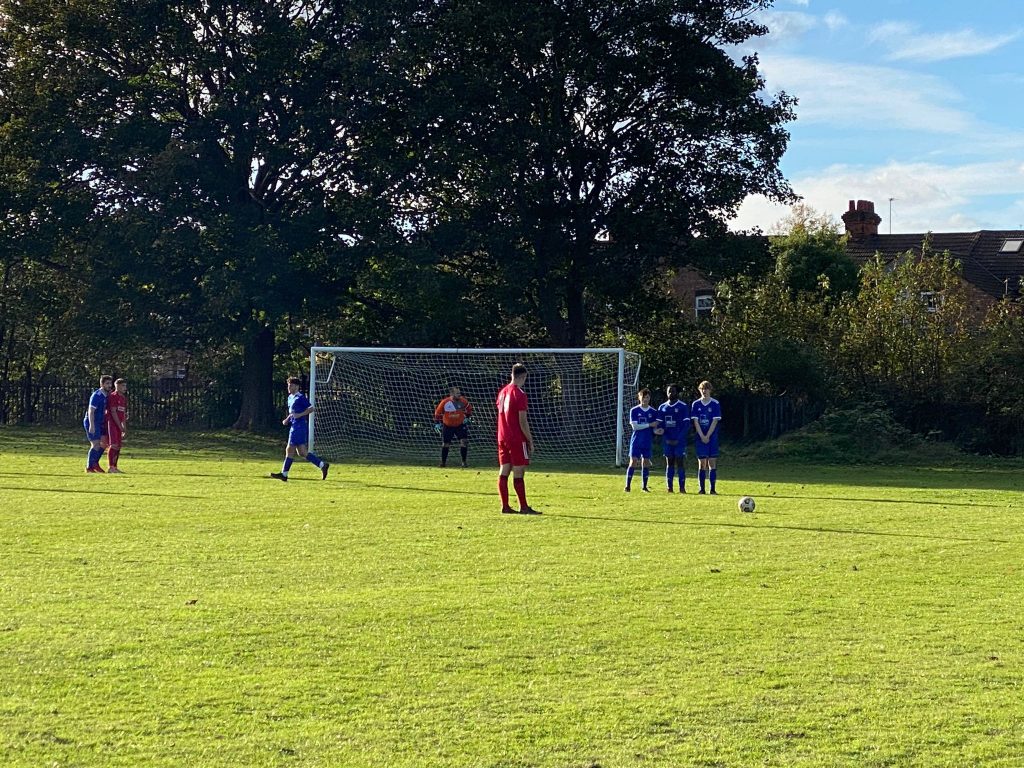 Coming into the game against Bedford SA on the back of a three game winning streak and knowing that another would leave us joint top before a rest week next weekend, our spirits were high.  And we started on the front foot, pushing Bedford SA back into their own half and forcing them into a number of rushed challenges and clearances.
But the good work was undone in the space of two minutes as from their throw midway in our half, we failed to track a runner who turned onto a knock down and had acres of space to find the far post; and in what was their next break forward after the restart, they won a corner which was knocked down and they capitalised on our dithering to stab home.
This really did knock our stuffing from us, knowing that both goals were very preventable, and despite a lot of huffing and puffing, we struggled to maintain any real fluency or control of the game – too often looking long where they frequently crowded us out and on those occasions where we did find some time and space the final ball, or a lack of control let us down.
But there remained glimmers of hope – when we did show more composure, took a couple of touches and looked sideways rather than just long, we showed that we could play through them and move numbers forward.  And this was the focus of the half time chat – emphasising the things that worked…
So within the first 15 mins of the second we went back to the things that didn't, shooting ourselves in the foot again with poor communication at between keeper and defence allowing them to steal in and prod home a third.
It was hard to see that they were three goals better, certainly when you looked man-for-man, but also hard to see how we didn't deserve to be losing!
We continued to press for some foothold and a shift in formation provided some more control of the ball and numbers forward, but we still struggled in the final third and rarely tested their keeper enough.
But we did leave time for one last calamity, on the part of the referee this time as, at a Bedford SA corner, he blew his whistle just after the ball was played in, everyone assumed this to be because he saw something in the box and wanted a word, but as one of our defenders raised his arms to stop the ball and return it to the kicker, he awarded a penalty to everyone's bemusement!
So 4-0 it ended and lessons to be learned all round.