AFC Oakley First v AFC Kempston Town & Bedford College First
---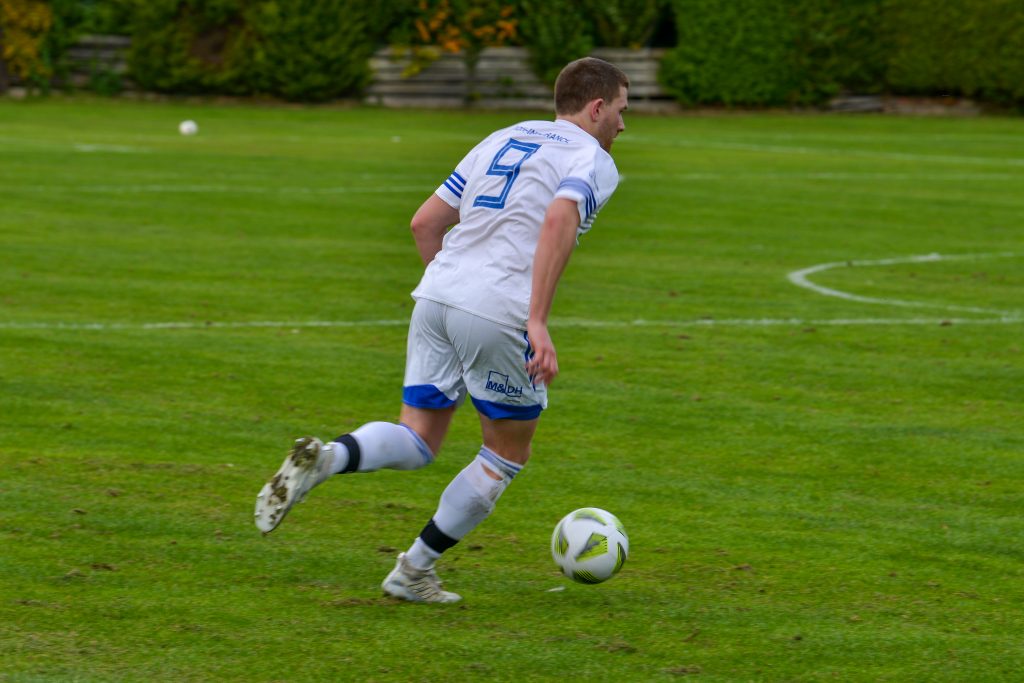 On a day of glorious weather and near perfect playing conditions, we welcomed a Kempston Town team that had so far underperformed this season. However, as with any team in the Beds Premier, you cant afford to take them lightly or you could pay the price, especially with them fielding a number of experienced players. Having said that, Oaks started extremely brightly and scored within the first couple of minutes. A whipped cross from Ali Smith saw Matt Barnes rise first to glance it into the back of the net and set us up nicely for the afternoon. Strong early running from Stu Gillies unsettled their shape and created room for team mates to play. Unfortunately, this early goal seemed to create an over confidence and the quality of the Oaks passing was well below par and it was only a matter of time until we would get caught. A loose one across the midfield led to a smart counter attack and Kempston were justly back in the game. The back five of Ripley, Marriott, Alder, Atherton and Warner certainly didn't deserve to relinquish their clean sheet as they were defending well as a unit.
Warner's delivery from the back ensured that we continued to have joy down the left but unfortunately to little end product. In the latter stages of the second half midfield two, Cox and Cook, managed to shift the ball quickly to Barnes who darted past his man and drove into the box. His low drive flew across goal and took a deflection into the back of the net. 2-1. Half time.
The half time team talk focused on quality in possession and a need to look after the ball better in the final third, which didn't fall on deaf ears with an improved start to the second half. Kempston continued to play well and apply pressure all over the pitch making it hard for Oaks to play. Kyle Hawthorn was brought on 10 minutes into the second half and immediately began to dictate play and provide a sense of composure on the ball. A change of shape then saw the introduction of Al Liburd and Harvey Holland (the latter making his senior debut, congratulations).  Harvey brought great enthusiasm and energy down the right flank and was useful both going forward and supporting Marriott.
With Kempston beginning to tire, Oaks were finding more room and were now attacking at will. Some excellent work from Barnett out wide, twisting his man to find space. The cross finally finding its way to an ever alert Barnesy who bundled it over for a delightful hat-trick and Man of the Match performance.
As the game ebbed towards the final whistle, a long goal kick from Ripley was brought out of the heavens with aplomb by Liburd who with his second touch released Hawthorne down the left. After a few step overs and dummys, Killa provided a quality cross which was finished with ease by the hard working Shaun Barnett. 4-1. A much deserved goal for all of the hold up play he had done throughout the game. Oaks will certainly play better this season but all in all, a 4-1 victory is a good result and we go again.
DOD award went to Ali Smith for his one yard miss. It happens.
Next week brings a strong test with second in the league, in form Elstow Abbey, making the journey to the Wreck.
COYO!