AFC Oakley Branded Golf Umbrellas
---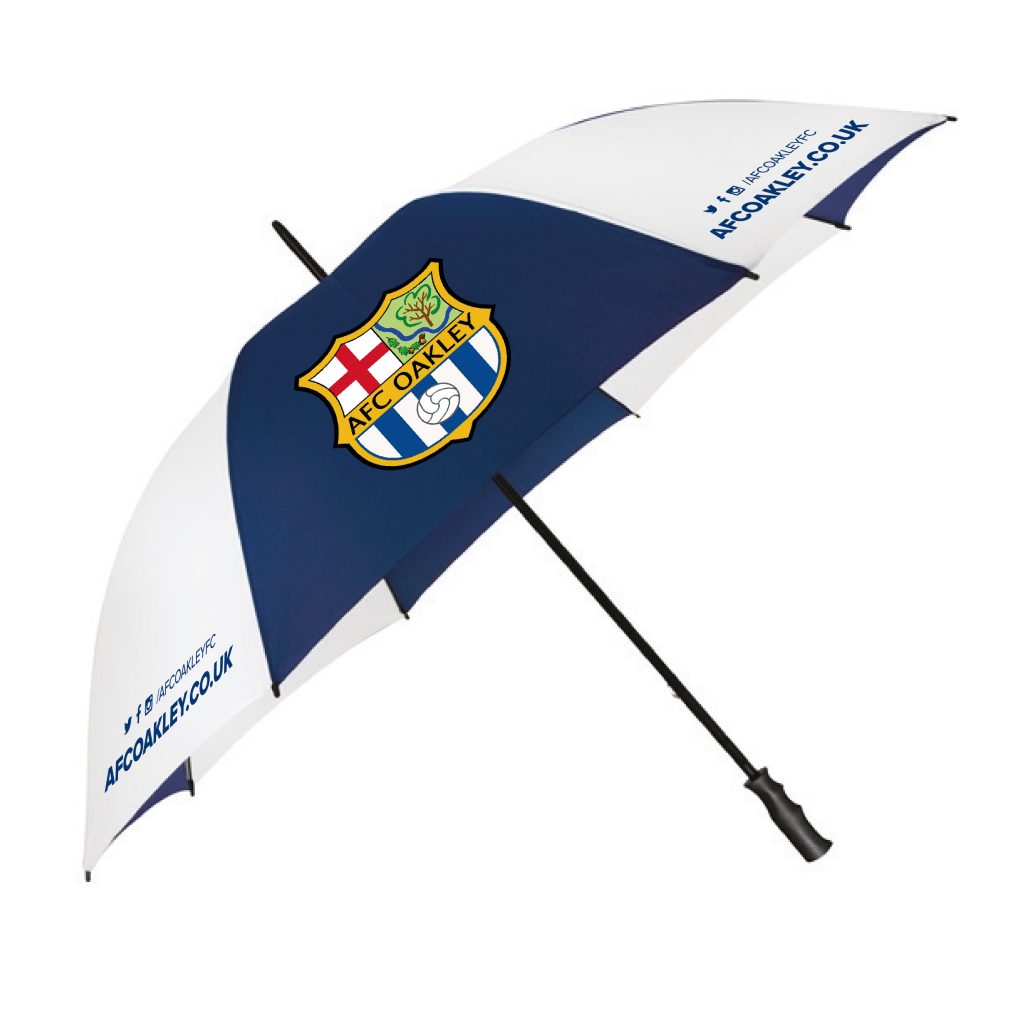 With the summer coming to an end and the rainy season upon us we thought this would be a fantastic opportunity to create some AFC Oakley branded golf umbrella's.
Not only will they keep you dry whilst watching the mighty Oaks, but you will be flying the flag for AFC Oakley and looking smart in the process.
Only : £25.00 each
For each umbrella ordered the age group will receive a £5 kick back. ie: if the U7s order 26 umbrella's they will recieve £130.00 back as a kick back to support their team.
If you would like to order an AFC Oakley umbrella we have a couple of options on how to order:
1. Simply speak to one of the 'adult' team managers to confirm how many you would like to order and please pay them directly.
2. They can also be ordered directly through any AFC Oakley age group managers (U6-U17s).
3. Please contact Pete Neal who is organising the overall order for all the AFC Oakley age groups/teams.
Email: pete@afcoakley.co.uk
Mobile: 07738 643390
Deadline for orders is : 10th October