Development Team v Stopsley United First
---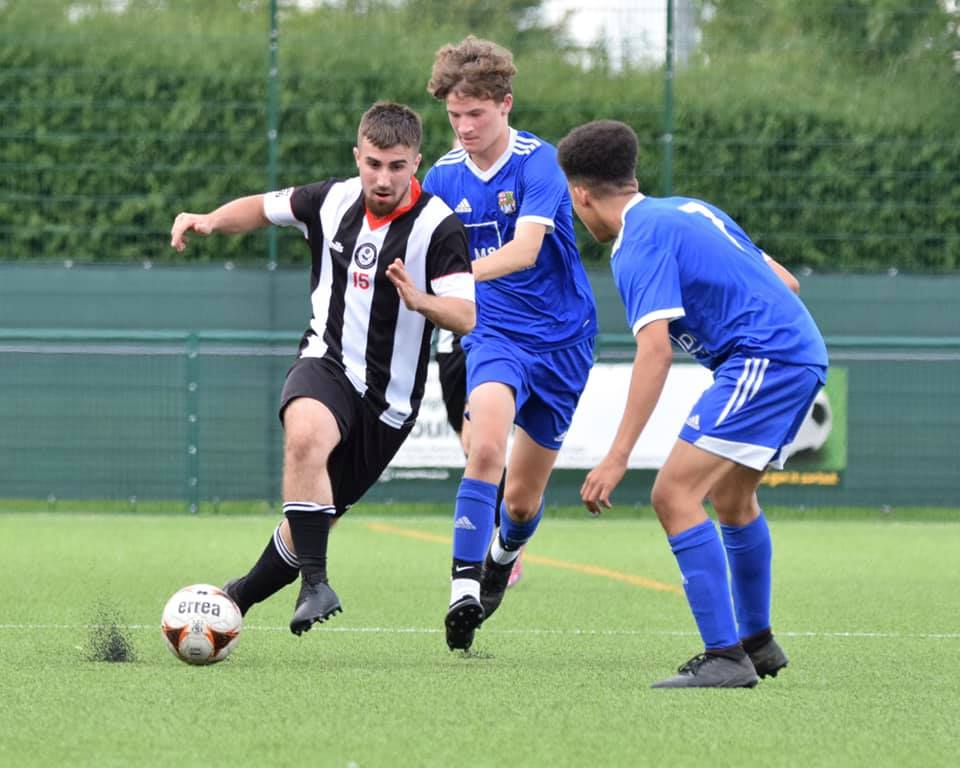 With a number of absences we took a young squad, with 11 of our U18 players and all under 20 to Leagrave Park, Luton to face new side Brache Phoenix. With no corner flags, a 10 year old running the line (that was soon dealt with) and a vocal following for the home team, we expected the game to be an adventure!
The pre-match team talk focused on starting sharp, standing up in individual battles, and moving the ball quickly when in possession – making the most of the ability in the squad. They started exactly as wanted and belied their youth, competing physically and looking good in possession, moving the ball side-to-side and remaining patient, waiting for an opening.
Brache couldn't break us down and struggled to maintain any possession themselves, their opportunities in the first half coming via counter-attacks or set pieces and Jack Vase was called upon a couple of times to make good saves including an incredible double-save mid-way through the half.
Despite this we certainly had the better of the first half creating 3-4 good opportunities and were kept at bay by their keeper, the woodwork and a well-placed rabbit hole coming in to the half time break at 0-0.
Focus for the second half was being a bit more structured out of possession, but talk was mainly of being more progressive and specifically using the width and getting in behind the fullbacks, turning their defence.
And we did notch it up a gear, and spent most of the time in their half – deservedly taking the lead in the first 10 minutes, Aaron Haine proving to be Johnny-on-the-spot after Joe Reeves' effort was parried by the keeper.
This was already after we missed a penalty with a tame effort the keeper had no trouble saving, after Ryan Gaynor was bundled over in the box.
The goal prompted a spell of more dominance, Abel Mensah driving from midfield and Dan Boddington picking up some nice positions between the lines, and hitting the crossbar another two times with good efforts.
Brache were forced back and their forwards became increasingly isolated – but were well marshalled by our defence as they looked to be more direct and play longer.
And it took until the 85th minute for us to seal the deal – Harvey Holland lashing in from the edge of the box to make it 2-0, but having hit the woodwork four times a wider margin was deserved.
MoM was skipper Callum Mullins – didn't put a foot wrong.
We'll play better teams this season for sure, but there were performances across the park and to start with a win and clean sheet is as good as it gets.