U13 – a GREAT year!
---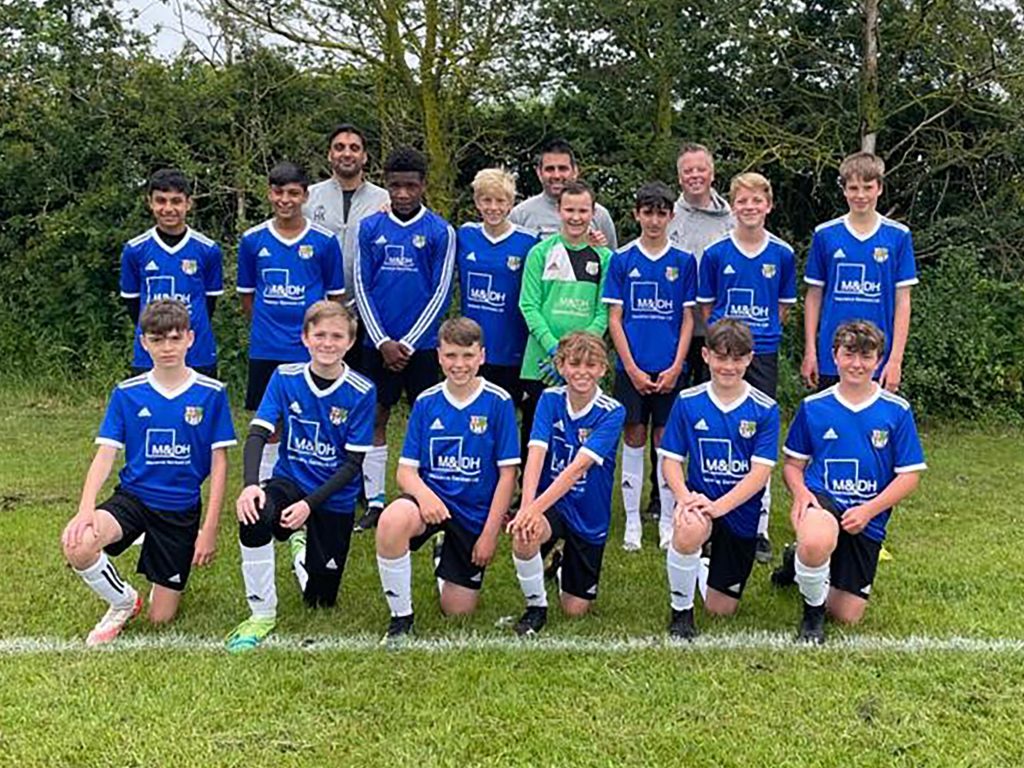 In what has been a crazy football season our U13's have stayed unified as an age group despite missing out on our annual tour and our now famous 'Curry night' fundraiser. We hope they will both return next season.
We firmly believe that sticking together as one age group and not working as 3 separate teams has stood us in good stead over the past year. And this shows given that at this age group we have an impressive 49 children signed on for us.
Its great to see parents from our different teams arriving early or staying on late to support the other teams in our age groups when we are playing at the same venue. Everyone genuinely wants all three teams to do well, regardless of which team they have a vested interest in.
We continue to all train on the same evenings, often mixing players from each teams in with each other, and our regular social events are done as one as well. We have a great bond between the coaches, parents and players of all three teams.
Talking individual teams and how their seasons have gone:
Pumas – Div 1
After a slow start the boys found their feet and in their final game of the season secured victory and with that the Division one title.  An amazing achievement. They continue to play a great brand of football and have produced some amazing performances throughout the season.
Panthers – Div 3
The Panthers finished runners up in division four and gained promotion. Its been a great season with some brilliant football played and goals galore scored.
Jaguars – Div 7
A great season for the Jaguars who finished just outside the  Champions league spot in their league. They have shown massive improvement this year and fully deserved to finish high up the league table.