Pete's Pedal power achieves 1285 miles and over £1300 for AFC Oakley U6s
---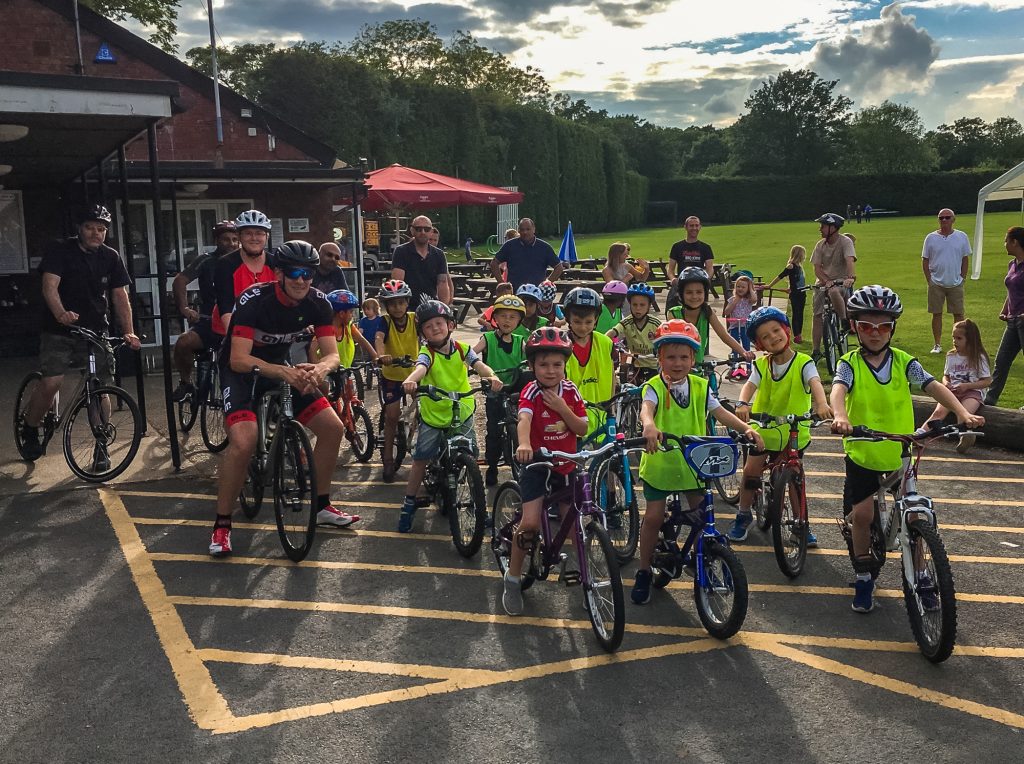 Pete Neal, one of the coaches of AFC Oakley U6 football club, embarked on a 31-day cycling challenge to raise money for the football club. 
The challenge involved Pete, an avid cyclist, to cycle over 40 miles every day during May – in all weathers. 
He covered a whopping 1285 miles, climbed 46,991ft and spent 74+ long – and hard – hours in the saddle.
Pete was struck down with a sickness bug on the second day of his challenge, but battled through despite being worried he would not be able to complete the challenge.  
It wasn't just ill health that plagued Pete's efforts – he had to deal with all types of extreme weather, cycling through heavy winds, torrential rain and freezing conditions with even the prospect of snow. The sun waited until the last week of his challenge to make an appearance. 
To support Peter in his final miles, the AFC Oakley U6 players, parents and other coaches cycled, scooted and go-karted the last 1.5 miles as a team around the Oakley village loop on the evening of the 31st May.
Peter said "This has been the hardest thing I have ever done, but I feel a real sense of achievement completing it, and to raise so much money and have so much support has been amazing. I thought I'd be glad to see the end of the challenge, but it's been just a few days and I'm already thinking about getting back on two-wheels! A massive thank you to all those who donated and supported me."
The total amount stands at a whopping £1345 with all monies raised being donated to the current AFC Oakley U6s.