AFC Oakley U6 train at Bedford Town FC in aid of 'Tibbs Dementia'
---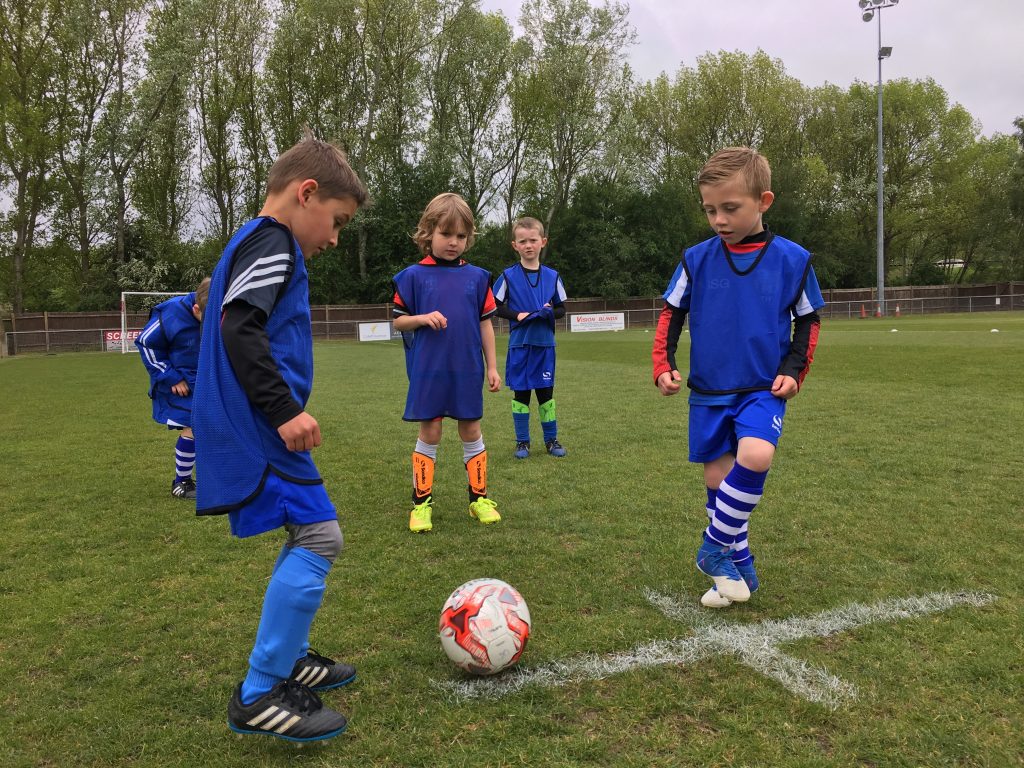 On Saturday 6th May AFC Oakley U6s had the opportunity and pleasure to train and use the facilities at Bedford Town FC in aid of 'Tibbs Dementia'.
The event was organised by Alan Cooley, who is trying to raise £1,000 to help Tibbs continue to provide services in Bedford. www.tibbsdementia.co.uk.
The U6s started the day by having a dressing room briefing and tour of the facilities, they then had the great opportunity to walk onto the field through the normal match day tunnel where they we're treated by their U6 coaches and other players and parents.
The U6s went through their normal weekly training routine and friendly matches and finished their session at Bedford Town FC with penalty shootout again a U9 goalkeeper in aid of 'Tibbs Dementia'.
We would like to say a huge thank you to all involved who gave us this unique opportunity to be part of this special fund raising day and we are happy to announce that the 'Tibbs Dementia' fund raising has exceeded expectation and they have raised well over £3,000
If you would like to donate, please visit : https://www.justgiving.com/crowdfunding/alancooley