Match report : AFC Oakley First v Shefford Town & Campton Reserves
---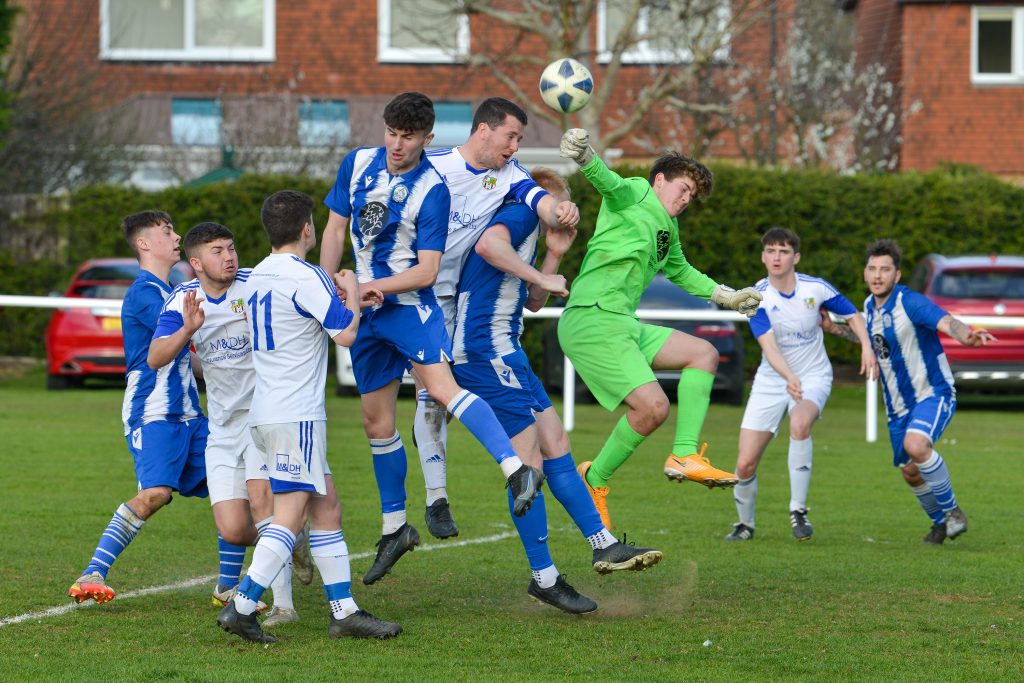 The Oaks have been through a difficult time of late, with defeats in games they should have won as well as narrow losses to close rivals, but with a draw to build on from the previous week, there was a bit more optimism going into the game against Shefford & Campton Reserves. With all due respect to our opponents, we knew this was another game we should be winning. With a few injuries and absences still, there was room for both of the managers on the bench, only to be used in emergencies!
With the sun shining, Oakley got off to a great start. Deji and Alfie were deployed either side of Big Al in the forward positions, and we moved the ball into those areas with purpose in the first few minutes. Great endeavour from Deji won us a free kick in a good position, and he was on the end of a brilliant inswinging ball from Elijah to finish from close range and put us ahead inside 10 minutes.
One of many questionable decisions from the ref in the first half saw Nathan Larrier punished for a well timed tackle, and a hopeful ball into the box from the visitors centre back was met by a Shefford player and put into the back of the net. A clean sheet in the league still on our wishlist as the visitors drew level for 1-1.
Oakley didn't panic though, and George Ripley was rarely tested after that with the back four of Marriot, Alder, Hukin and McCracken each showing assured performances ahead of him. Billy and Nathan continued to move the ball into the wide areas where we looked dangerous and this was the theme of the talk at half time, with no more goals before half time. However, it was Stu Gillies in the second striker role who restored our lead. Some good work again from Liburd, who was a handful all afternoon, resulted in a free kick in, shooting range. Stu duly stepped up and placed the ball around the wall in a carbon copy of his first Oakley goal. That moved him onto 10 for the season and will mean DK reaching into his pockets to boost the kitty. 
Into the second half, Ashley and Ashbel were both introduced and the former was instrumental in our third goal. Opting not to shoot on his right foot, he played a lovely reverse pass into the box which Stu latched onto and he was able to send the ball past the reach of the Shefford keeper to grab his brace. Joe McDonagh also entered for a cameo with Billy and Alfie both returning to the pitch to provide Deji and Nathan with well-earned rests, and a controlled performance saw out the game for us to grab a much needed 3 points. This now gives us a platform for a strong finish to the league season as we look to finish as high up the table as we can. COYO