Tornadoes and Panthers Blaze to Victory
---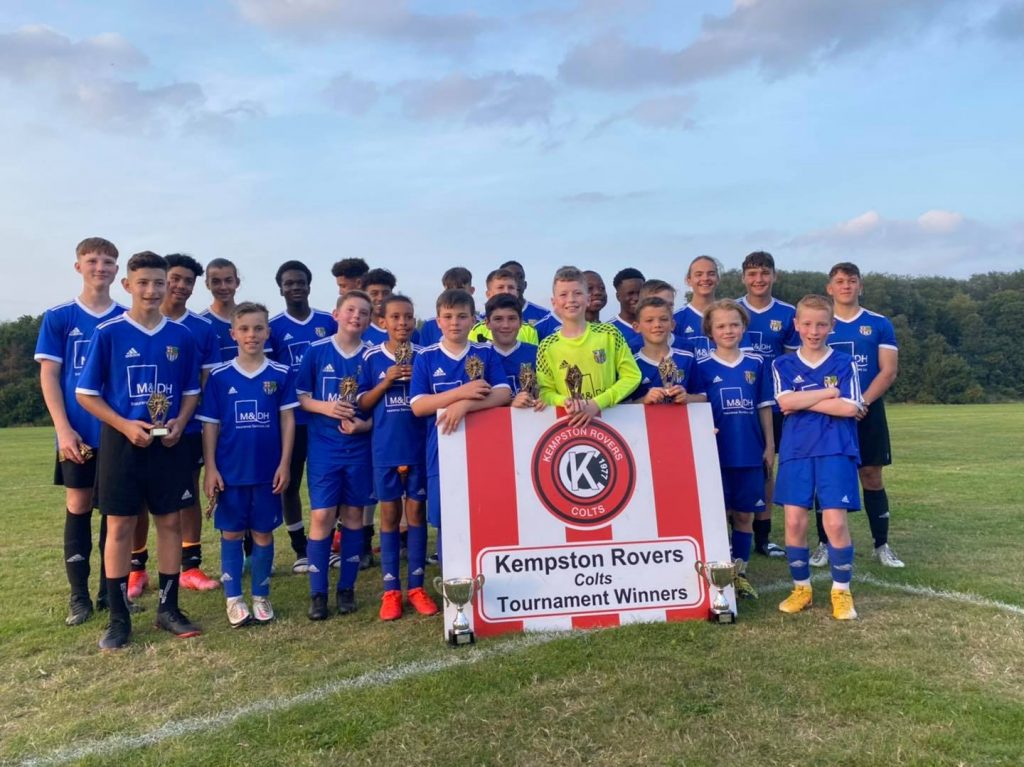 Kempston Rovers Colts hosted their prestigious annual tournament on a sizzling Sunday afternoon. Fans and parents braved the heat, setting up gazebos and seeking shade and a shandy pitchside.
The scene was set for a festival of football and it was AFC Oakley that scorched the opposition with some incredible displays. The Oakley Tornadoes and Hurricanes stormed into the U11 group stage with energy and passion. The Hurricanes won and drew against higher league opposition but narrowly missed out on advancing to the semi-finals. The Tornadoes blew away the competition in their group with three wins and draw.  The U15 Panthers mauled the opposition in their group stage, powering into the semis. Meanwhile, Oakley U7s, in a non-competitive league, outscored everyone with an impressive 26 goals and won all of their 5 games.
Despite the water running out at the refreshments van (and fuelled by cheese burgers), the Tornadoes and Panthers re-energised and successfully negotiated their semi-finals, the Tornadoes keeping their cool to advance on penalties after a 1-1 draw.
AFC Oakley U15 Panthers semi-final against Aylesbury was a bit more tricky, with the final score being 0-0 and then Panthers eventually winning on sudden death penalties with Ashton saving three on the spin.
As the evening drew in and the opposition went home, Tornadoes and Panthers went into their final match. The Tornadoes faced top division MK Wanderers with the Panthers facing up to Real Luton who had won the MK Wanderers Tournament the previous day.
The Tornadoes struck first in their game with Leo Bell finishing a fine attacking move, only to see MK Wanderers equalise with minutes to go. With nerves of steel, the Tornadoes won the game on penalties with goalkeeper Ollie Forman playing a starring role.
The final for the U15 Panthers against Real Luton was again another tricky game, but eventually Panthers came out victorious with Marley Pitt's scoring the winner with the final result being 1-0.
A clean sweep for Oakley and a tremendous way to start the 2021/2022 season. Well done to all players, parents, supporters and coaches.
Up the Oaks!